About Guardian Eagle Resort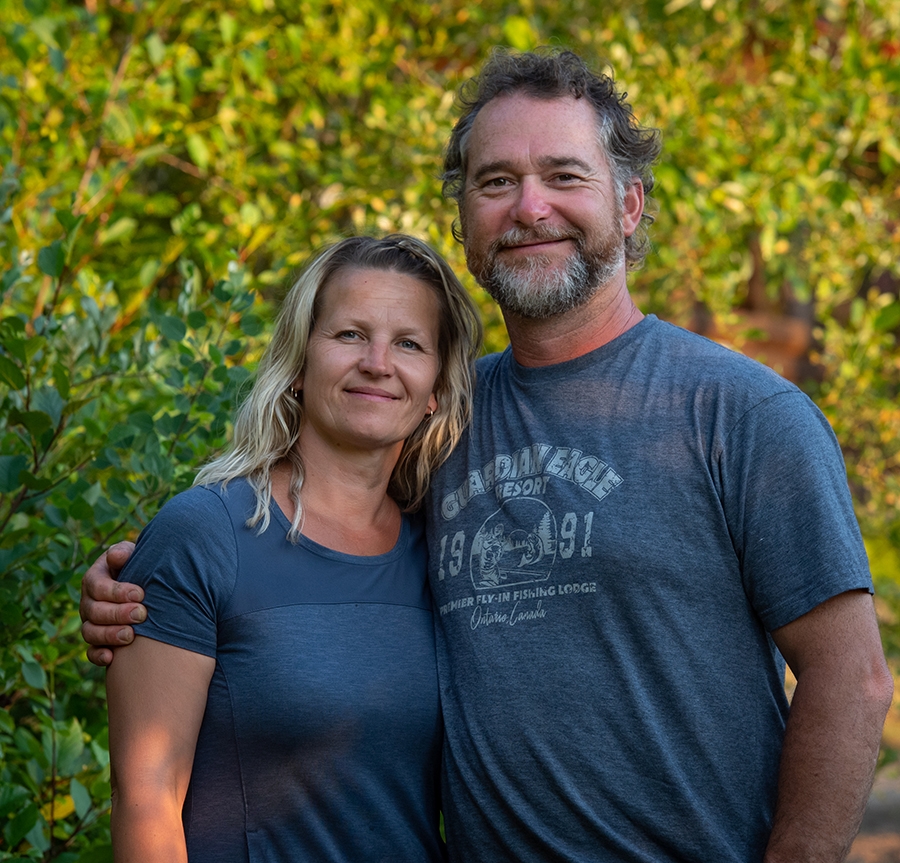 Welcome to Guardian Eagle Resort
We invite you to explore some of the BEST Walleye & Northern Pike fishing in all of Ontario, if not all of Canada. With 75,000 acres of pristine and exclusive waters.

The best fishing, the most delicious meals, the luxury of log homes in the wilderness of Northwest Ontario and a top notch team has helped Guardian Eagle become Northwest Ontario's Premier Fly In fishing resort.
Hi Folks!
" We would like to introduce ourselves, we are Clare and Twyla, the proud owners of Guardian Eagle Resort!
We have always shared a passion for fishing and the outdoors. We come from owning and operating our previous business of 15 years and are ready as a family for this new chapter and excited to take on the piece of heavenly wilderness.
When we first visited Guardian Eagle Resort we fell in love with the beautiful scenery, and the remote peaceful atmosphere. We look forward to meeting new friends and families! We love all the history, the stories, and we love that so many come back year after year to this 5 star resort, from the cabins to the food to all the fish! We are most excited and can't wait to show you a comfortable and memorable vacation at Guardian Eagle Resort. Fish on! "

Welcome to Guardian Eagle Resort