Guided Canadian Fishing | Guardian Eagle Resort Ontario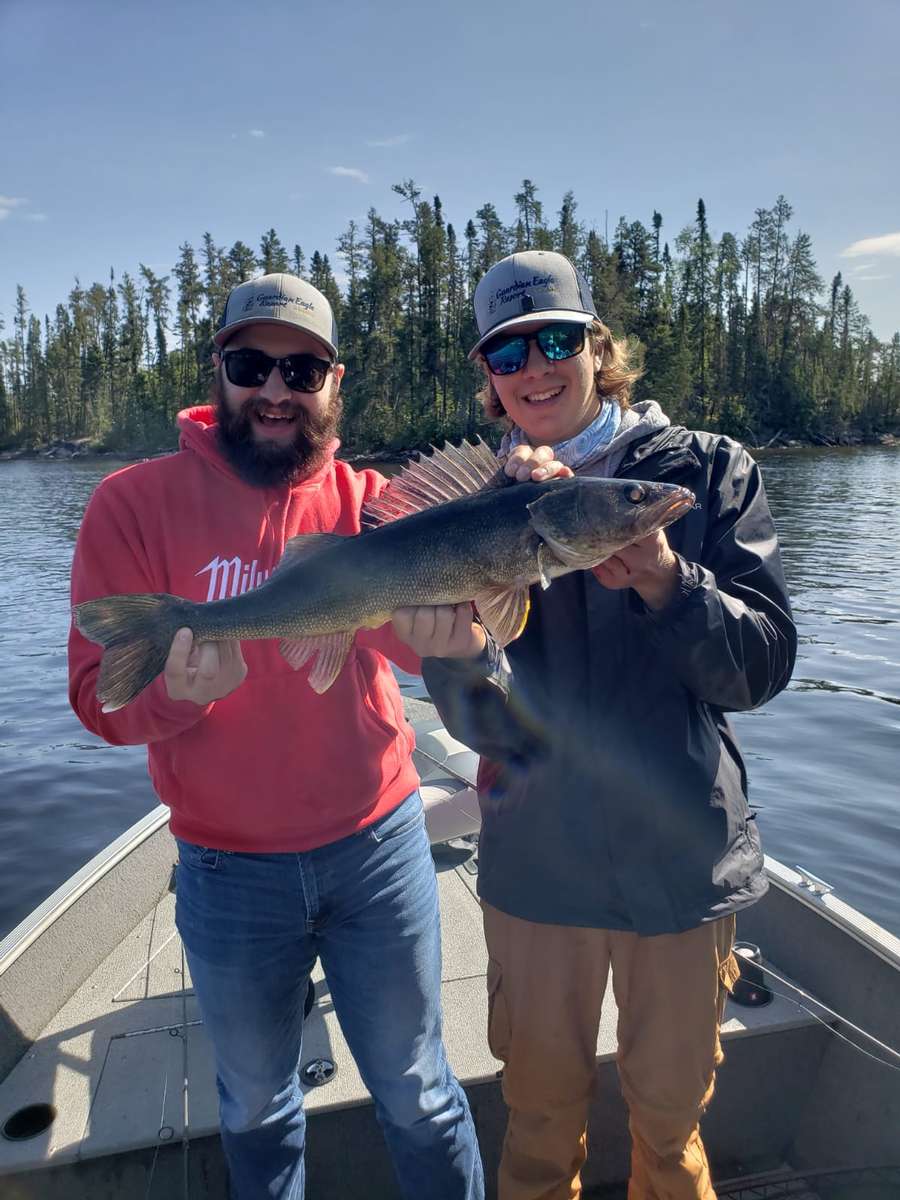 Canada Fishing Action!
To say you can catch over a hundred walleye a day is not an exaggeration for Guardian Eagle.
Canadian Fishing at it's Finest!

Canadian fishing is considered to be, by many, the best in the World! Here, the best fishing is everywhere, across the lake, down in Moose Bay, at the back dock and literally at the front dock where our pets have grown from 2 to now over 18 fish! They are there every Spring when we open up just waiting to be admired, captured on film and of course fed! No active fishing under the dock please.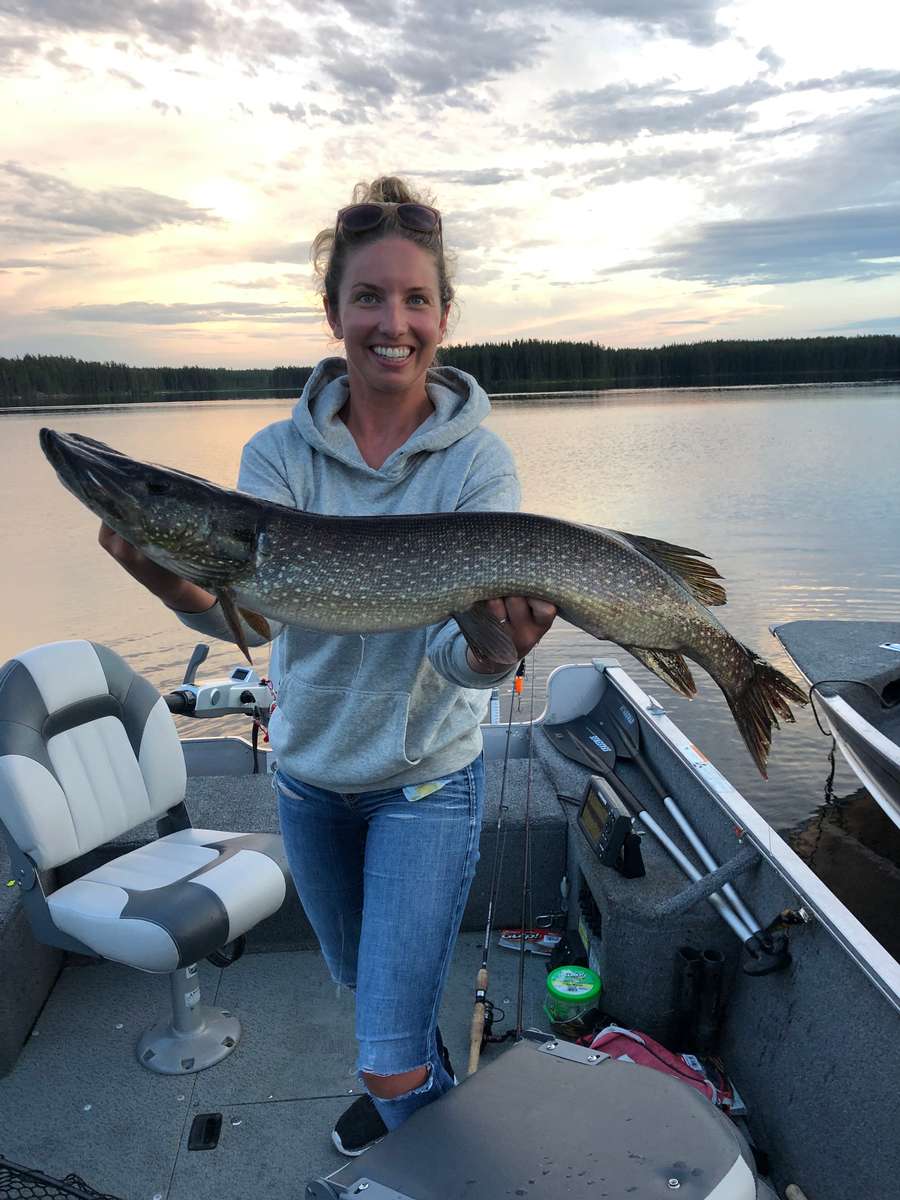 So jump in your boat and decide if you want to stay close to home or head anywhere on DeLesseps. DeLesseps is 20 miles long and very easy to navigate. Over 75,000 acres of water to explore with many open areas and lots of bays so weather is never a problem.

If you've never been on a Canadian fishing adventure don't worry, under the skillful direction of your guide you'll be reeling 'em in at near pro status in no time.

While Walleye provide non-stop action and are sure to be your main attraction there are always Northern Pike lurking beneath the surface as well. Someone in your group is bound to be the recipient of our now infamous Wall-Pike. You'll know it when it happens … you've got that perfect size Walleye fighting its way up to the surface and BAM here comes a monster Pike to try and make off with it as an easy meal, you caught it but he wants to steal it! Net these two and you've got yourself onto one of our three big fish boards.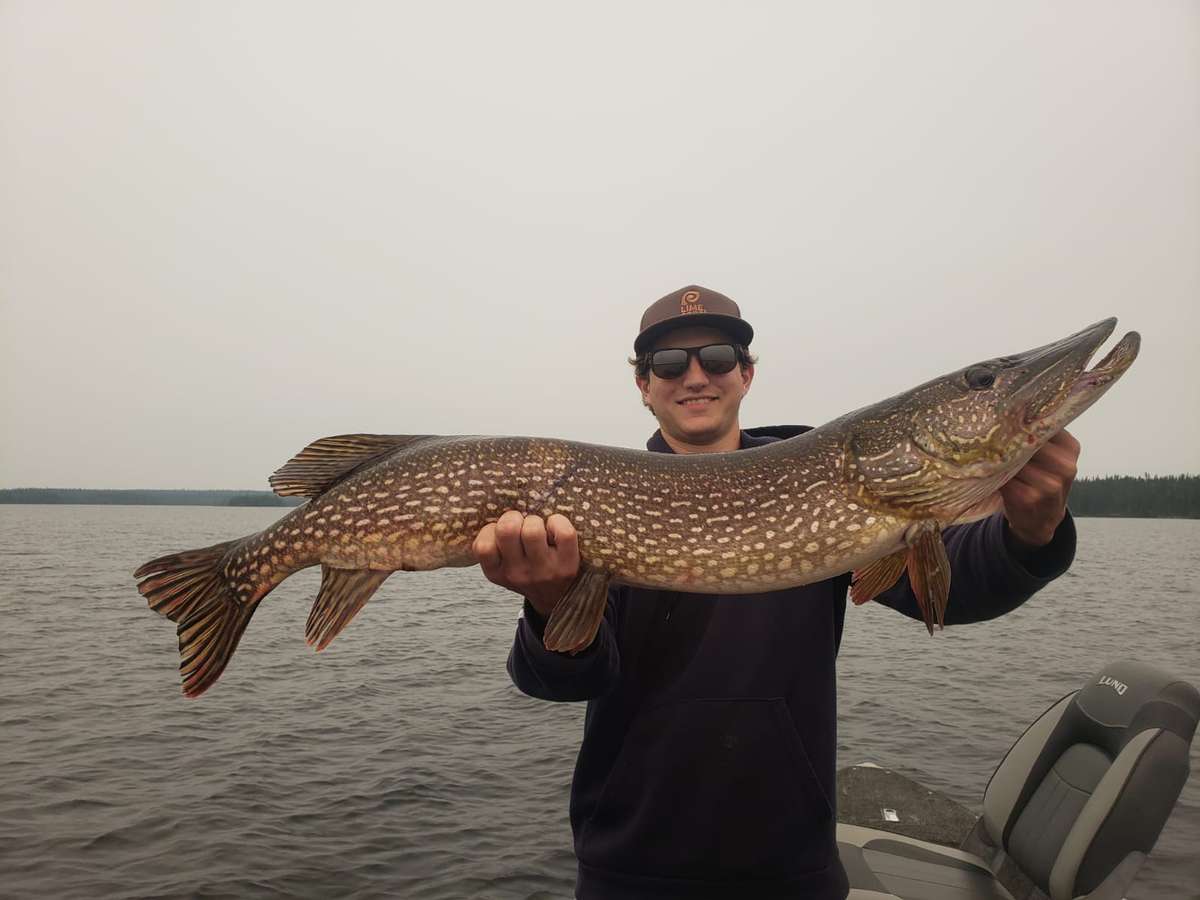 Commitment to the Future
Within each package we also provide an Ontario Outdoors Card (Provincial requirement for hunting and fishing) as well as a conservation fishing license which allows each guest to take home two walleye. We have them cleaned, packaged and frozen ready to travel home with you in a cooler bag and just the right amount to tempt your friends with. A little teaser of your trip for them to savor! Our commitment to the future of DeLesseps and Miniss is paying off. From day one we've made it our goal to preserve and protect this amazing resource we are proud to share … NO fish over 19 inches can be kept. And every day since we are seeing the rewards …. Bigger and more fish than ever proven by our local Ministry of Natural Resources in a recent study which showed catches of 50-150% higher than in previous studies. Further proof that even after 21 years Guardian Eagle Resort's special conservation program is working!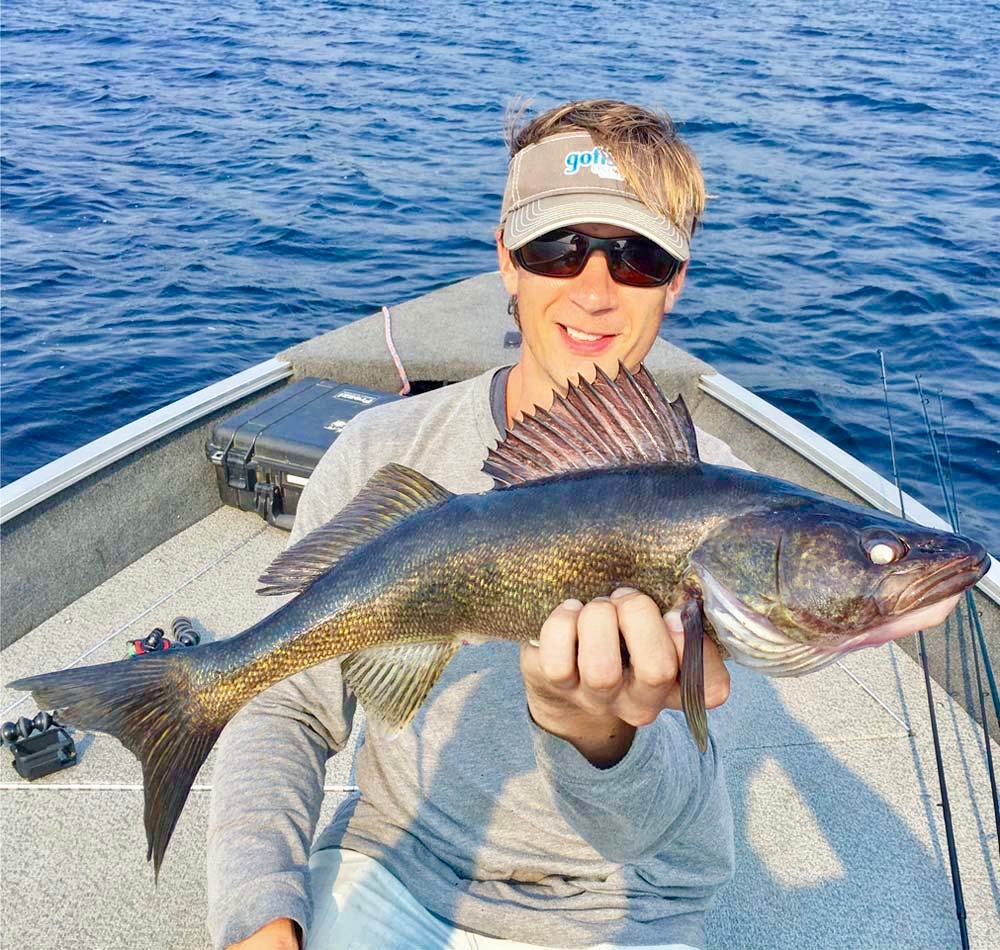 Walleye Fishing Ontario
Reserve Your Canadian Fishing Trip!
To Arrange Your Canada Fishing Adventure of A Lifetime
Contact Twyla at 1-855-922-FISH (3474)